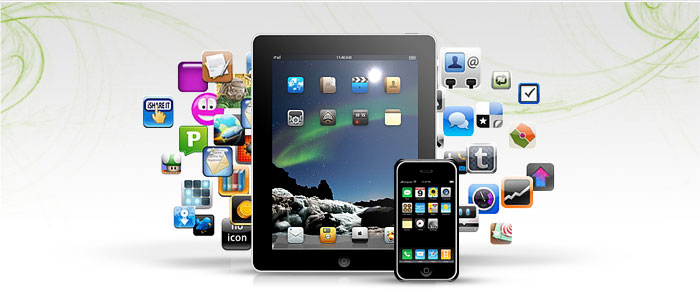 Mobile App Development
Mobile phone application development has witnessed new heights. From being mere talking tools, mobile phones have metamorphosed into sophisticated computing devices. The latest phones in the market come integrated with Internet technology and advanced computing features. Many innovative applications are now independently developed for such phones. Tablet technology has also become an integral part of mobiles phones, rendering interpersonal and inter-device communication extremely easy.
Android Application Development
Android brought with it a world of possibilities. While mobile application programmers can develop applications on secure managed codes in Java Language (and Google-developed java libraries), it makes a list of exciting Google applications available for the users to benefit from.
Android applications are fast reliable and cost effective. It is a freely available platform and required SDK for Windows, Linux and Mac platform are easily available at Android website. All you need is an experienced and profession developer for building an Android app for your business.
Designing & Developing Android Apps
Building applications for mobile phone does not need only developers rather a good conceptualization of the functionalities is also required. It is important to understand the level of complexities you may like to have integrated in your app and how far is it feasible with the existing Android SDK.
Beyond features, you would also need resources to design graphics and compelling animation for the application. Appropriate placement of the buttons, links and user friendly GUI holds a significant value in success of a mobile app.
iPhone Application Development
In an era where flexibility in technologies controls the life of individuals wirelessly, iPhone comes with the FAST 3G features such as desktop class email facility, text and multimedia messaging, computing, video recording, GPS, and many other ground breaking features.
Equipped with suitable iPhone applications businesses can automate their key business process and stay informed about the latest updates.
iPhone Application Development
iPhone application development has simplified complex business processes and communication needs by condensing the controls to a tiny handset. For developing best iPhone applications, the developers need to have a deep insight in to the industry and a clear understanding of the business needs of the clients. Clearly defining the functionalities and features required by the client helps the developers customize the application as per the requirements of the clients.
Scalable, Robust, Interoperable
SynapseIndia offers development of iPhone mobile applications ready to be integrated in your iPhone handset. Exploiting the excellence and robustness Apple SDK, our expert developers ensure iPhone application programming, iPhone application design, and iPhone open application development to help the businesses and individuals stay connected, perform complex business processes, and stay entertained – all on the move! We offer scalable, robust, seamless, and interoperable application development solutions to ensure that our clients stay connected always.
Our Team of iPhone Application Developer
We have a team of experienced mobile application developers with hands on experience in delivering applications solutions based on Application SDK and other mobile technologies. We are a Microsoft Certified Gold Partner, Microsoft Small Business Specialist and CMMI level-3 accredited software and mobile application development firm based in India and employ effective approach towards quality testing in accordance to international standards.